Laminate Flooring in Corvallis, OR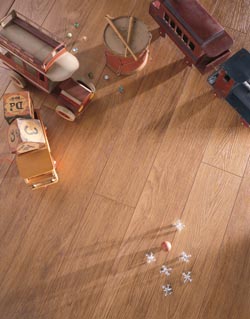 Are you looking for new flooring but need to find a little inspiration? Visit the professionals at our showroom to explore a diverse range of options guaranteed to satisfy virtually any design preference. Along with our options for many plush and elegant kinds of flooring, our laminates offer an exceptional combination of beauty and practicality. Laminate flooring is becoming one of our most popular choices. And it isn't hard to see why. With an expansive array of design choices and incredible durability our laminate wood and laminate tile flooring add a timeless, elegant look that lasts for many years.


Laminate Wood Flooring That Mimics Real Hardwood
Have you always wanted hardwood throughout your home? Unfortunately, because of its more porous surface, hardwood isn't a prime candidate for use in moist spaces like the bathroom or kitchen. But you can still get the hardwood look you desire by installing laminate wood flooring.
Modern manufacturing processes make laminate look and feel incredibly realistic compared to hardwood. You can choose from a variety of colors and grain patterns that are made with grooved surfaces to give it a more authentic texture. Furthermore, these floors have a non-porous surface, making them better able to stand up to moisture and mildew in kitchens, bathrooms, and basements.


Laminate Tile Flooring for Any Room in Your Home
Don't confine your newfound laminates to just the bathroom or the kitchen. While this material is a great fit for those locations, it is also adaptable to any room in the house. Our flooring specialists are happy to help you choose the perfect style for your renovation project, whether it's one room or the entire home.
We begin by getting information about what you like and where you want your new floors to be placed. This lets us help you choose from a spectrum of brands, each with its own advantages. We give you information about which ones work best for you based on appearance, quality, and durability. So visit our showroom to peruse our stunning collections of laminate tile flooring from the following top brand names:
Shaw
Mohawk
Quickstep
TAS
Laminate Floors That Offer Many Design Options
Get access to some of the hottest design trends all in one place. When you explore our vast inventory, you'll see just how much variety laminate offers. From laminate that looks like rich oak floors to laminate tile available in many different colors, you are bound to find something meets your aesthetic preferences. Our flooring specialists are here to help you every step of the way—from selection to installation. With our product knowledge and dedication to your satisfaction, we pare down the selection into a more manageable number of options, allowing you to choose the one that's just right for your space.


Guaranteed Satisfaction on Laminate Flooring Installation
Ensure your new floors last for as long as possible by taking advantage of our laminate flooring installation services. Throughout the years, our contractors have continuously improved their techniques to give you a great installation experience and results you can count on. To make sure you have total confidence in our process, we also offer a Lifetime Installation Guarantee, which corrects any installation-related issue with your floors at no cost to you.



Contact us today to learn more about our laminate flooring. We proudly serve customers in and around Corvallis, Oregon.