Hunter Douglas Window Fashions in Corvallis, OR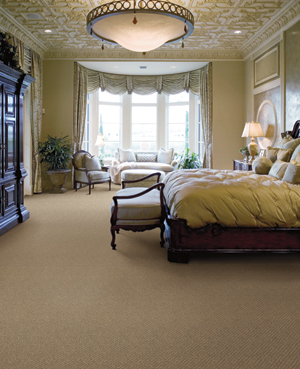 There's a simple, cost-effective way to provide the perfect finishing touch in any room: our top-quality window treatments in Corvallis, OR. We are proud to be a Hunter Douglas Priority Dealer, offering some of the most innovative and unique products from an industry leader. Well-designed window fashions do more than simply cover a window. With Hunter Douglas, form and function are inseparable.
Great design is beautiful to live with, provides variable light control, insulates rooms against heat and cold while saving energy, protects your furnishings from damaging UV rays, and even absorbs sound, improving the acoustics in a room. And, our advanced operating systems make using our products a pleasure every day.
The Advantage of Hunter Douglas Shades
We're proud to be a Hunter Douglas Priority Dealer, offering some of the most innovative and unique products from an industry leader. In addition to the standard options, you now have specialty options, such as top-down/bottom-up shades to choose from for complete customization. Hunter Douglas designs each treatment for ease of use and for child and pet safety. Some features include:
Privacy and Light Control: Hunter Douglas window fashions are available in a wide variety of product designs with fabrics and materials that come in a range of opacities from sheer to opaque—offering varying degrees of privacy and light control options.
Energy Efficiency: Up to 50% of your home's heating and cooling energy can be lost through your windows. Hunter Douglas is an industry leader in making a big energy savings difference at the window.
Innovation: All Hunter Douglas window fashions are designed and custom-assembled in the U.S. Their longstanding commitment to quality and innovation means you'll enjoy choices with Hunter Douglas that you won't find anywhere else.
Child Safety: All Hunter Douglas products are designed with child and pet safety in mind. You can rest assured that your window treatments are safe for your loved ones. From cordless manual and motorized operating systems, retractable lift cords, cord tensioners and wand controls, we offer a wide array of innovative lifting system options for enhanced child and pet safety as well as especially easy operation.
Custom Soft Treatments
Need draperies, pillows, bedspreads, and more to add value and style to your home? We have you covered. We offer custom soft treatments for your home to soften your space or create a statement.
We offer assistance with selection, measurement, and installation so that you can count on us for everything. After more than 28 years of serving local homeowners, we are confident we can come up with the perfect solution for every room. Our experts make recommendations based on your needs and preferences and are well-qualified to help you pick the right patterns and colors for your existing interior décor.
Contact us for further info on our many window coverings. We work with homeowners in Corvallis, Oregon, and the surrounding areas.